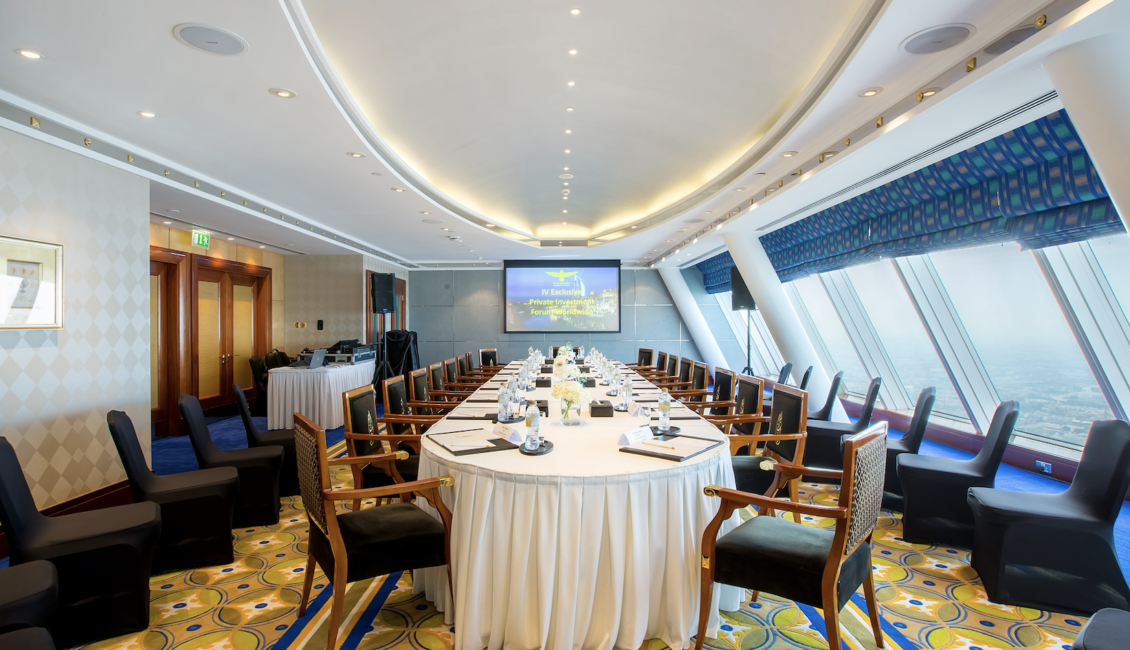 On the 1st of May 2018, a momentous event unfolded within the prestigious Burj Al Arab hotel, marking the advent of the IV Private Investment Forum Worldwide. This exclusive gathering served as a magnet, attracting an illustrious assembly of the foremost investors hailing from ten different countries, namely the United States, United Kingdom, Switzerland, Greece, France, China, Malaysia, India, Singapore, and the United Arab Emirates. The convergence of such diverse and influential participants infused the forum with a truly global perspective.
At the helm of the IV Private Investment Forum was a collection of 60 distinguished heads of companies and prominent investors, each contributing their wealth of expertise and experience to the discussions at hand. With a keen focus on unraveling the most efficient means of attracting and securing investments, the Round Table became a melting pot of stimulating ideas and enlightening conversations. Visionaries from various corners of the globe engaged in dynamic exchanges, sharing insights, and exploring innovative strategies that held the potential to reshape the investment landscape.
Energized by the thought-provoking Round Table deliberations, the forum transitioned into a bustling hive of activity, where the participants eagerly embarked on a series of over 350 one-on-one meetings. These meticulously arranged encounters provided an invaluable platform for meaningful dialogues, fostering a climate of trust, collaboration, and mutually beneficial connections. In these private settings, investors, and project owners seized the opportunity to forge alliances, negotiate deals, and lay the foundations for prosperous future ventures.
The IV Private Investment Forum Worldwide, with its carefully curated agenda and diverse range of participants, transcended the conventional boundaries of investment discourse. It served as a catalyst for fostering cross-cultural collaborations and igniting synergies that transcended geographical borders. The event not only celebrated the potential for financial growth but also exemplified the power of collective knowledge and collaboration in driving innovation and success.
Reflecting upon the IV Private Investment Forum Worldwide, it stands as a testament to the unwavering commitment of its organizers to curating an exceptional platform for global investors to convene, exchange ideas, and cultivate meaningful relationships. The convergence of influential minds from various industries and nations created an unparalleled atmosphere of vibrancy and intellectual curiosity. This unique blend of expertise and diversity not only propelled the discourse surrounding investment strategies but also fostered an environment ripe for the emergence of groundbreaking partnerships and transformative investment opportunities.
The IV Private Investment Forum Worldwide served as a hallmark event, etching its place in the annals of investment history. The Burj Al Arab hotel provided a fitting backdrop for this momentous occasion, encapsulating the spirit of opulence and excellence that permeated throughout. The convergence of esteemed investors from ten nations, coupled with the thought-provoking Round Table discussions and the multitude of one-on-one meetings, forged the path towards a future defined by innovation, collaboration, and prosperous investment endeavors.