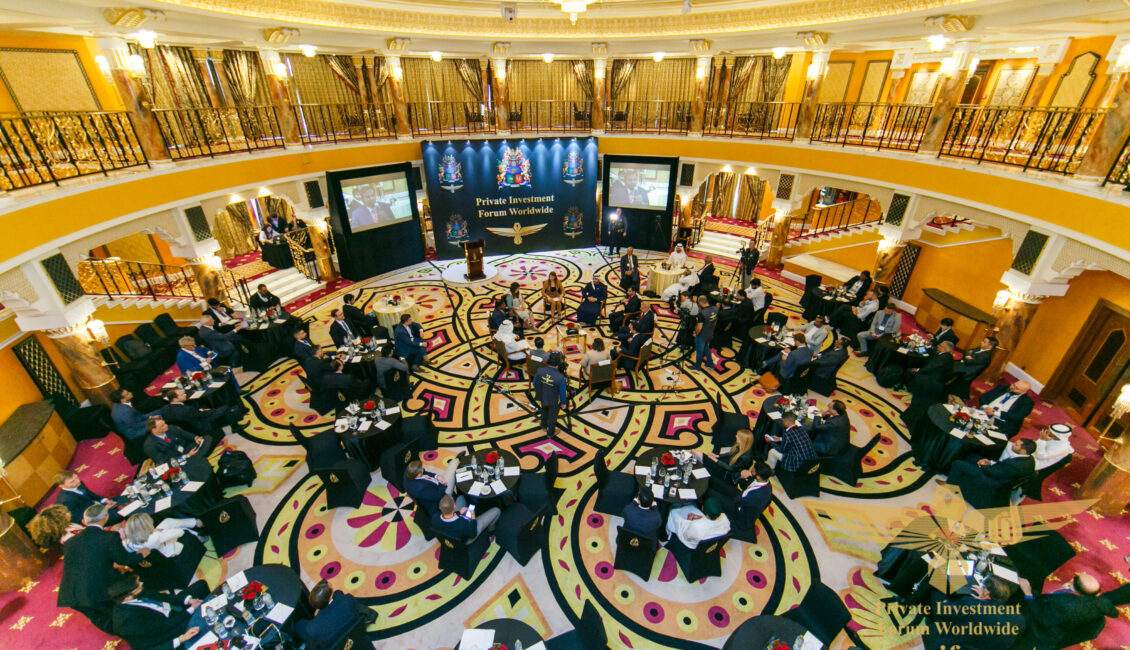 The VIII Private Investment Forum Worldwide, held on September 17th, was an outstanding success that unfolded in the luxurious setting of Dubai's iconic Burj Al Arab. This prestigious event attracted a diverse gathering of over 100 participants from 30 different countries, all eager to showcase their investment projects and explore lucrative opportunities. The VIII PIFW boasted an exceptional lineup of esteemed individuals, including prominent leaders from major investment companies, multi-family offices, Royal Family Offices, and visionary entrepreneurs spearheading the most promising investment ventures.
The meticulously arranged personal business meetings, conducted within the elegant confines of the Burj Al Arab, served as a catalyst for numerous high-value investment transactions, surpassing a remarkable total of $5 billion. Projects spanning a wide range of industries captured the attention of discerning investors, with particular enthusiasm observed in the spheres of IT, real estate, healthcare, blockchain, aviation, financial services, and mining. Throughout the event, a diverse array of 30 industry projects were presented and explored during engaging presentations and private meetings.
One of the highlights of the VIII PIFW was the convocation of a Round Table, where prominent investors from around the globe convened to engage in meaningful discussions about the challenges and threats prevailing in the modern economy. Furthermore, the participants exchanged invaluable insights regarding the prospects and trajectory of the investment landscape in 2020. These thought-provoking discussions yielded a wealth of information and generated captivating viewpoints, which will soon be disseminated through interviews and publications featuring the perspectives of the esteemed participants.
In summary, the VIII Private Investment Forum Worldwide proved to be an extraordinary gathering that surpassed expectations on multiple fronts. Its opulent setting, esteemed attendees, and fruitful interactions within the elegant rooms of the Burj Al Arab resulted in a staggering investment transaction volume exceeding $5 billion. The diverse array of investment projects presented across 30 industries, alongside the thought-provoking Round Table discussions, solidified the event's status as a pivotal platform for forging connections, sharing knowledge, and propelling the global investment business forward. Stay tuned for forthcoming publications featuring captivating interviews and illuminating opinions from the participants, further enriching our understanding of the economy and the risks faced in today's dynamic investment landscape.